First National Bank Arena was completed in 1987. Located in Jonesboro, the hub of Northeast Arkansas, First National Bank Arena serves a tri-state market area of 500,000, including more than 10,000 university students.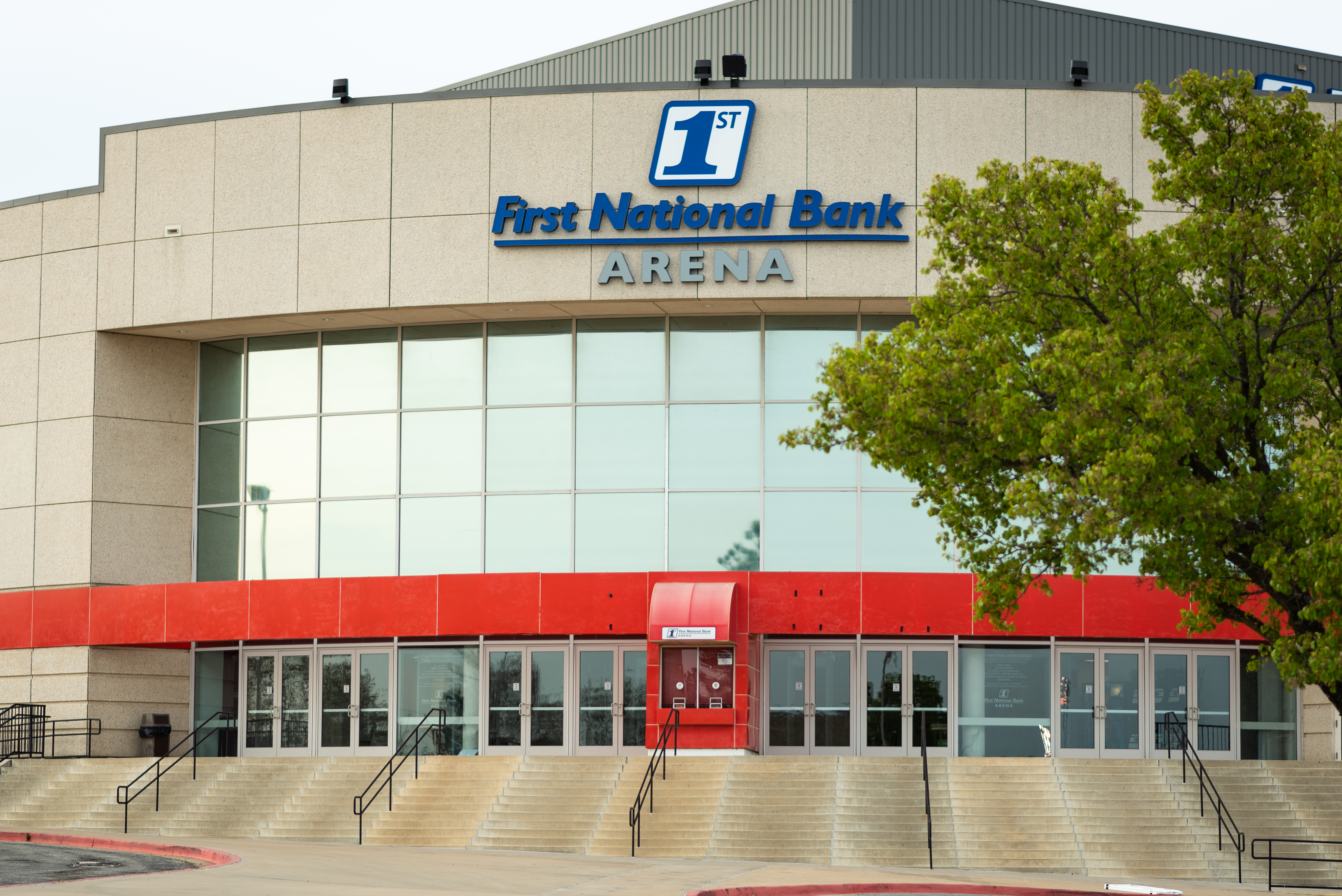 First National Bank Arena has the versatility to host events ranging from small lectures to large conventions to even larger concerts, sporting events and other activities. The center seats 10,252 for concerts (up to 11,209 for concerts in the round) and 10,038 for basketball games. First National Bank Arena is uniquely designed so that each of its four entrances share equal prominence. The arena area can accommodate three basketball courts, seven volleyball courts, one tennis court, or a seven-lane 200-meter indoor track with facilities for field events. All courts are regulation size.
First National Bank Arena features frequent academic usage and is also designed to accommodate rodeos, horse shows, truck and tractor pulls, ice shows, circuses, sports shows, trade shows, concerts, and a wide variety of indoor athletic events.
Building Services & Amenities
Multi-purpose facility encompassing 192,000 square feet;
33,000 square-foot arena floor and 30,000 square foot mezzanine area
Arena seats 10,174 for concerts
Arena seats more than 10,500 for concerts in the round
Arena seats 9,536 for basketball games
Arena may be used for a large exhibit hall with space to accommodate approximately 280 12' x 12' booths
Specialized banquet facilities are available for up to 500; more than 1,000can be accommodated on the arena floor
Six dressing rooms, one team room, and one changing areaProduction office with dedicated phone lines
Wireless internet
Catering
Workout facility
Portable 60' x 40' Sico stage equipped with 12' x 16' sound wings (Electrical capacity: (4) 400 amp show panels; (1) 600 amp ice panel)
Auditorium with stage and seating for 271
Meeting rooms that can accommodate 10 to 400 people
On-site parking for 1,300 vehicles with reserved parking spaces for special needs and tractor-trailer parking (2,000 adjacent paved spaces are available)
1,000 folding chairs 200 folding tables
150 ft. masking curtainMultiple event floor plansMultiple electrical hookups
The 72' x 90' TOMCAT universal rigging grid is rated for 60,000 lbs of evenly distributed load with an adjustable trim from 5x60.
View a detailed list of rates and production amenities offered at First National Bank Arena >>