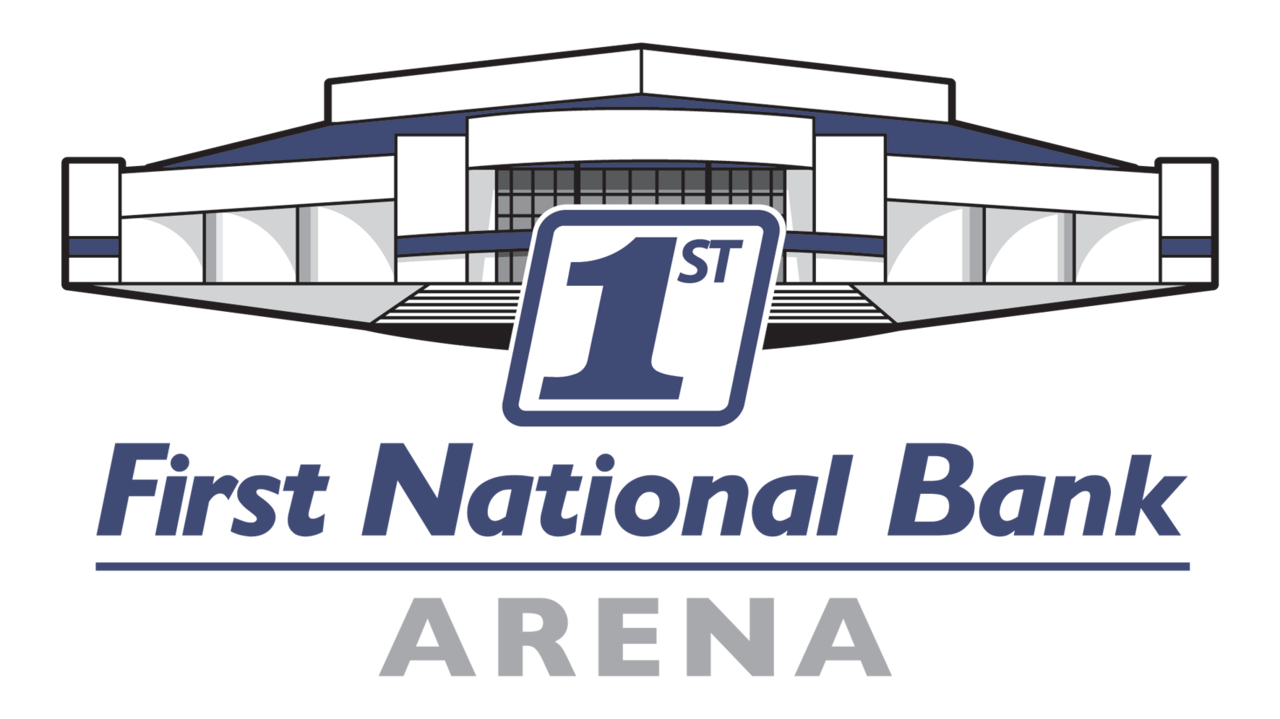 JONESBORO, Ark. May 13, 2021 – For the second year in a row, First National Bank Arena has been awarded Best Live Music by Jonesboro Radio Group's Best of Northeast Arkansas Awards. The 2022 Best of Northeast Arkansas allowed community members to recognize the best businesses, organizations, and people in NEA. This annual voting process lights a fire in Northeast Arkansas by bringing together the community to support the community.
"It is an honor to be nominated and to be voted the best for two years in a row. We are extremely grateful to all of the promoters and artists that we work with and for all the fans that voted for us" stated Jim Brown, CVE Director of First National Bank Arena.
This award means so much more than a title. After enduring a period of time when live music was put on hold for many, First National Bank Arena staff continued to work effortlessly to provide Northeast Arkansas with full scale concerts and events.
"This recognition is a result of a "Total Team Effort" approach from all 8 Full-Time employees, Part-Time employees, contracted employees and student workers" said, Brown. "In addition to winning this award two years in a row, we were also voted as one of the Top 200 Venues Worldwide (based upon tickets sales) by the industry leading publication, Pollstar, last year", added Brown.
Many concerts are already in the works for the remainder of this year, including Alabama: Live In Concert (5.28.2022), Lee Brice: Label Me Proud Tour (9.22.2022), Travis Tritt & Chris Janson: The Can't Miss Tour (10.13.2022), and more that have yet to be announced.
"We are very optimistic about finishing up this calendar year and the start of next year. We currently have the aforementioned shows announced and on sale but have several other shows that we are working on but are not permitted to release information on at this time. Stay Tuned!"
About First National Bank Arena
First National Bank Arena is a multi-purpose facility located in Jonesboro, Arkansas. It is housed on the campus of Arkansas State University and encompasses 192,000 square feet. First National Bank Arena has the versatility to host events ranging from small lectures to large conventions to even larger concerts, sporting events and other activities. First National Bank Arena is a proud member of Venue Coalition.
About Jonesboro Radio Group
Jonesboro Radio Group (formerly Triple FM Radio Group) is Jonesboro, Arkansas' leading radio group. The Jonesboro Radio Group team is a veteran broadcast team who strive to provide the community with the best service, and advertisers with the best media value. Starting in 1993 with one station, Jonesboro Radio Group now features six FM towers, all in Craighead County, with studios in the historic 1905 Max Meyer building at 314 Union in Downtown Jonesboro.