Friday, November 9, 2018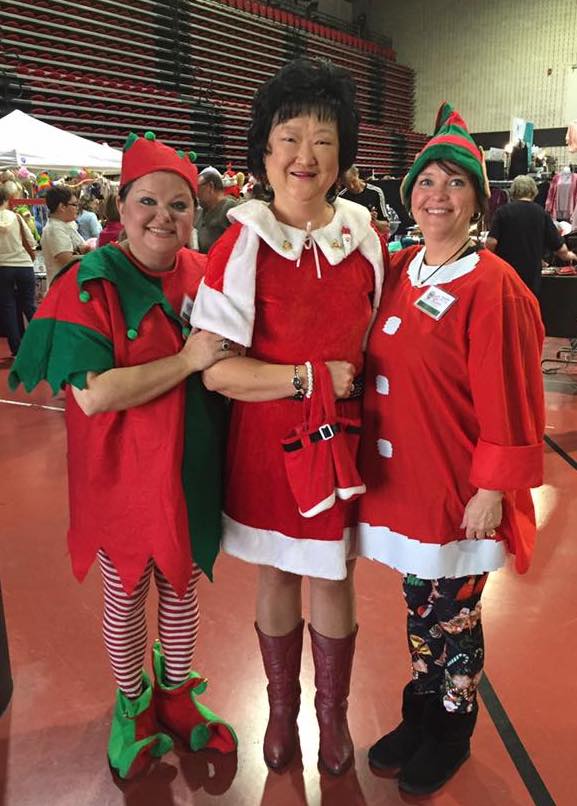 The 32nd Lit'l Bita Christmas Arts and Crafts Show will be this November at First National Bank Arena!
When:
Friday, November 9: noon to 7 pm
Saturday, November 10: 9 am to 6 pm
Sunday, November 11: noon to 4 pm
Santa will appear daily:
Friday: 3 pm to 6 pm
Saturday 10 am to noon; 2 pm to 5 pm
Sunday: 1 pm to 4 pm
Tickets:
***tickets available at the door or the Central Box Office. Please call the Central Box Office at 870-972-2781 or visit the lower red entrance of First National Bank Arena for tickets.
Adults: $6
Children (12 and under): FREE!
Children (13-18): $4
Senior Citizens: $4
Weekend pack (Friday-Sunday): $12
All proceeds will benefit the ASU Athletic Scholarship Fund.
For more information, call the Red Wolves Foundation at 870-972-2401, visit www.litlbitachristmas.com, astateredwolves.com, redwolvesfoundation.com, kait8.com, facebook page.
Lit'l Bita Christmas (LBC) has become one of the premier events in all of Northeast Arkansas and has grown into one of the largest Arts and Crafts shows in the entire Midsouth Region. LBC is held each November on the campus of Arkansas State University inside the First National Bank Arena. It all began in 1987 as a way to help fund the scholarship athletes at A-State.
2018 will mark our 32nd Anniversary!
Lit'l Bita Christmas has shown steady attendance over the past five seasons and shows no signs of slowing.
For 32 years, this event has been the largest arts and crafts show in Northeast Arkansas with over 12,000 in attendance in 2017.
The public is invited to visit over 250 booths of arts and crafts.
Door prizes will be given away throughout the weekend.
Look for Christmas items, Christmas trees, nature crafts, upcycled mason jars, throw pillows, infant and toddler slippers, hot and cold packs, musical instruments, flavored olive oils, canes, hiking sticks, snap on jewelry, goat milk soap & lotions, painted gourds, boutique clothing, smocked kids clothes, boot warmers, repurposed items, embroidery and crocheted items, leather items, pet treats, wood furniture, cedar furniture, aroma lamp fragrances, beaded plates, vinyl personalization, hand stamped jewelry, photo art, custom fleece blankets, wooden crafts, antlers, fragrances, hair bows, hair pieces, aprons, bibs, bling, baskets, wearable art, etched and blown glass, ceramics, prints, photography, paintings, bath items, laser art, oil paintings, pens, globes, night lights, magnetic jewelry, distressed wood crafts, bird houses, spiritual art, Christian apparel, educational books, cast iron, baskets, serving platters, burlap, canvas art, vinyl art, tin art, personalized wire jewelry, custom rhinestone items, pottery, Victorian items, yard art, soaps, accessories, pillow dresses, tutus, bling shoes, candles, scarves, quilts, vintage dresses, crosses, doll accessories, massage therapy, beeswax, engraved chocolates, honey, baked goods, kettle corn, bacon rinds, fudge, marshmallow pops, sour dough bread, cinnamon rolls, cupcakes, peanut brittle, roasted nuts, dips, smoothies, ice cream, lemonade, caramel apples, brittle, buckeyes, gourmet mixes, salsa, bbq sauces, jams, jellies, soup mixes, seasonings, spices and face painting.
Event Details
Date:

November 9, 2018

Time:

12:00 PM

Ticket Dates:

Public:

Available now!